MacRAE's has been an amazing partner to Pathway Communications for its digital marketing efforts. There we worked with Sakshi who was our Account manager. We have nothing but great things to say for her! She is extremely thorough professional and responsive to any requests we may present. She has the required expertise and experience in the digital marketing space which helped us in getting the desired results. Her team has helped increase our organic sessions on our website with continual month over month increase. Our keyword rankings have increased and we have seen so much more traffic to our website. We cannot thank them enough for all of the hardwork and effort put in to making Pathway's digital presence felt.

Anusha Parikh

I have seen tremendous improvement in traffic on my website resulting directly into higher sales for my business by using the services of MacRAE'S. Their team listens to my needs and constantly makes sure that we have the best words to attract new customers. I recommend you use MacRAE'S if you want your business to grow.

Andre Kern

MacRAE'S has provided us with SEO, pay per click, blog posting development, and web development services for 5+ years. As an electronic engineering design firm, our technology and business are highly complex. Utilizing a number of SEO strategies and technical blogs, MacRAE'S managed over two dozen key search terms, placing many within the top several positions – above a number of larger competitors. Our account manager Sakshi Bedi's ownership of our short and long term success has positively impacted our business.

Rodney Feldman

I have been very happy with how easy it has been to do business with Sakshi from MacRAE's. She has been very professional and so helpful. We were able to build a visually stunning website and move our position in the rankings up. We have generated leads and things are progressing well!

Christine McAniff

My company had a great experience with MacRAE'S marketing team; our website looks phenomenal and we here at Duke's Royal Guard couldn't be more thrilled with the final product.

Alexandra Pullano

We started working with MacRAE'S in 2017. They redesigned our website with UX - User Experience in mind, followed by an extensive SEO and PPC Program. We are thrilled with the results. We now have over 98 keywords on page 1 of google, 30 of which are in the top 3 spots. Couldn't be happier with our MacRAE'S SEO program.

Lori Meloche

MacRAE'S worked with my busy schedule and provided excellent customer service. They made great achievements with our business' entire Marketing Strategy.

Chris Helms

It's like hiring an amazing team at an employment agency – you get top talent without interviewing, you don't have to find a place for them to sit, and you scale up or down at anytime.

Mark Hall

We have worked with MacRAE'S Marketing for all our online marketing requirements.
MacRAE'S team is highly knowledgeable, professional and works with diligence. We have found that their marketing strategy has helped us generate leads and has given tremendous online exposure to our business. They are experts in the field of Website development, SEO & digital marketing.
Keep up the good work team MacRAE'S!

Seemi N

We only began using MacRAE'S a couple of months ago and have already seen a dramatic increase in our keyword ranking on Google and Bing. 34 of our 37 keyword phrases are on page one of Google!
MacRAE'S hit the ground running with their SEO efforts on our behalf and made significant strides very quickly. We are excited about our continued success through using MacRAE'S.

Michael Runciman

We were very pleased with the finished website and the process to get there. The entire staff at MacRAE'S was very knowledgeable and responsive. They continue to manage our site with updates and changes without any issue. Very satisfied with all aspects!

Stephen DiDio

MacRAE'S helped re-design our website with the vision we had, ensuring it is properly optimized for search engines. The team works very hard and we are seeing a good improvement in rankings and traffic to our site, as well as enquiries. We are extremely happy and have even increased the SEO hours to our program so we can see even more growth.

Allan Hrynyshyn

We compared MacRAE's with three other similarly priced SEO services and chose them based on their outstanding presentation and the smart information delivery of their managers. We recommended MacRAE's to our manufacturer clients to improve their rankings on Google and improve the numbers of leads to clients' websites.

Sharon Bailey Beckett

MacRAE'S has helped us improve all areas of our digital marketing. After updating our website and blog, our rankings continued to skyrocket month after month. We've had over 35% increase in our leads.

Rick Crawford

MacRAE'S helped launch our new website and we are very pleased with how it turned out. It was an easy process working with the team. Even with very competitive keywords, they have improved our rankings, and we are seeing a good increase in traffic and leads.

Mark Langston

MacRAE'S has done a great job with our website and google rankings. I would highly recommend their services it has been a game changer for MGA

Greg Grimes

Developed a plan with their local sales representative which seemed to meet our needs, evaluated a trial program for 1 year, and have continued and evolved the support over time. Ongoing SEO and web support managed through regular communications and collaboration on content, back-end structure, keywords, and web strategy.

Steve Willis

Distinctive Solutions Inc. has partnered with MacRAE's for the past 8 months. Deepak, the Digital Account Manager who is our point of contact is extremely knowledgeable ,very professional and responsive. Our team is not very technical so he took the time to explain how things work behind the scenes. He worked with us to make several adjustments to our website and social media . We narrowed our keywords and based on his and the team's expert managing of our digital campaign, we saw immediate increase in several of our keyword rankings across multiple search engines. We look forward to continue to grow our business with their input and partnership . Thank you very much

Renuka Harracksingh

Great company! I would highly recommend. The value that they can bring to your organization is worth every penny. Deepak and Rob should get special mention as they have made this journey into SEO for my business very easy. Thank you both!

Jeff Wiseman

Deepak Panda and his team are an absolute pleasure to work with. MacRAE's has provided us with the knowledge and expertise that has allowed us to expand our web and social media reach, resulting in increased sales. I would highly recommend them.

Michael Grimes

Deepak and his team have really brought our website (EVCOR.com) into forefront of our industry. Our SEO stats are increasing everyday as well. Changes that we need are also dealt with quickly and professionally. Recommend.

Max B

It is clear that MacRae's is good at what they do. They have helped businesses like mine, Mellow Walk, navigate SEO, enhance our content and better connect digitally with customers.

Andrew Violi

We had a clear idea of what we were looking for and interviewed three suppliers for the best chance of success. We selected MacRAE's because they asked us the right questions that showed they had a ton of experience (already in 2012) and they demonstrated that they understood what was needed for us to be successful.

Rob Dunford

The team at MacRAE's really seems to care about the success of their clients. They work to build long-term, mutually beneficial relationships based on results. Our experience in working with them has been excellent!

Essential Skills

I had the pleasure of working with Deepak and I have to say that he was very professional. He was willing to listen and respond to all of my queries and in a timely manner. It was so easy to work with him and I love my website. Thank you so much!!!! I would definitely recommend them!

Sabina Zima

Good quality SEO work for my website. Monthly reports on activities comprehensive but a little complex for a non-SEO person to understand.

Franco Digiovanni

Jim Peplinski Leasing is a Canadian vehicle and equipment leasing company with offices across Canada. It was founded in Calgary in 1990, on the core values of a Stanley Cup Champion – teamwork, focus and passion.
Since taking the inbound marketing course we have enlisted MacRAE'S to help redesign our website. Their talented team have created a dynamic, client friendly design, that is optimized for SEO and will help us to effectively attract quality prospects to our site. Throughout the build process Sakshi kept our team informed at every step, taking time to explain the process and educate us on the subtleties of SEO.

Clare McLachlan

I want to take a moment and express my gratitude to MacRAE'S. I have been working with MacRAE'S to develop our website. We started from scratch and together we were able to achieve what I imagined. I was able to communicate efficiently with minimal efforts, and mainly through e-mail which was, simply put …." so easy". It was a pleasure to put my ideas and creations together simply by sending photos and content. The day I would send something, it was live for me to see…. That was the best part. Always seeing the creation come to life. We are excited to launch!

Christine McAniff

Our new site is visually perfect for the way we were trying to promote our historical MA house while providing all who visit with text which flows within each page. After converting our website to being responsive and following that up with a truly remarkable video; we could not be more pleased! We are very happy with the products and service from MacRAE'S and will work with them again in the future.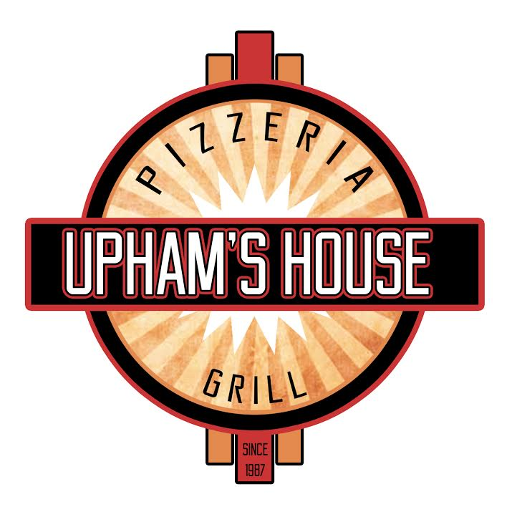 Eda George

Terra Greenhouses had an excellent experience using MacRAE'S to improve our SEO rankings over a two-year project in several key areas. Many thanks to Lori and the team at MacRAE'S.

Andy Broadbent

MacRAE'S SEO team provides us very thorough analysis and optimization. Our Page one keyword rankings have increased consistently over time.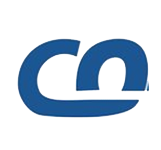 Andrew White

With MacRAE'S marketing, we have seen improvement to our clients' keyword rankings on Google – consistently ranking in the top three search results. We love their SEO services, and as a company, they provide outstanding support and integrity! We've been working with them for over 5 years. Thank YOU, Sakshi, for your support.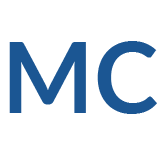 Sharon Bailey Beckett

The engagement led to a 47% increase in website traffic along with top-page rankings for multiple keywords. MacRAE'S held monthly meetings to provide updates and feedback, and they responded quickly. The team also had a thorough understanding of the project, helping them produce quality results. Also, they suggested we not invest money in something that didn't work for us in spite of the fact that they will lose revenue.

Parthvi Patel

MacRAE'S built us a website and has started on SEO for us. Dozens and dozens of our keywords are now ranking on page 1 of Google! We are now showing up in searches on Google and Bing under our keywords which is giving us great traffic from the search engines. Because of MacRAE'S we are now getting new customers and writing orders from our web traffic. Our return on investment with MacRAE'S is absolutely sky high.

George Vertkas

We started at a basic SEO plan with MacRAE'S for keywords in the Greater Toronto Area. Once we saw the success we increased the project hours so we could increase the keywords and geographic locations. Now we are ranking #1 for all locations across Canada.

Patrick Armstrong

MacRAE'S helped us improve our presence online from the start. After converting our website to being responsive and starting SEO, 17 of our keywords are on page one of Google and 5 of those keywords are in the first place. Our rankings continue to improve month after month. We are very happy with the services from MacRAE'S and will continue with them going forward.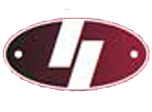 Daniel Horton

I now have sales coming in from being found online, and that has never happened before. Thanks, MacRAE'S for taking my site to the next level to help grow my business.

Philip Touitou

We are very satisfied with the MacRAE'S SEO and web design team assigned to our business. Our account lead, Sakshi, takes an interest in learning our business and the markets that are important to us. She brings creative solutions to the challenges facing our business, is very responsive to our questions and concerns, and is persistent in getting answers that will enable optimal SEO performance. It shows in the results: We've seen improvements to our Google keyword ranking and organic traffic month over month. As a latecomer to digital marketing, it was important to work with an agency that we could grow with and learn from. MacRAE'S has been the right choice for us, and we would recommend them highly.

Marlene Shoucair

The MacRAE'S team have been very thorough and professional in their SEO, Web and IT services. We at GTV appreciate the ongoing support and expertise provided and look forward to a successful relationship going forward!

Steve Willis

We are very pleased with the ranking of our targeted key products. Web traffic and quote requests coming from web visits have increased. Very thorough explanation and good analysis of our ongoing program.

Michael Runciman