Scott's Business List Directory
We know how important it is to source an accurate Canadian list of companies that has the most up to date information. Scott's Directories is a resource that allows your sales team to connect with market research and targeted leads.
Our Canadian Business Database features B2B businesses, manufacturers, industrial companies, wholesalers, distributors, wholesale agents and brokers, and manufacturers' sales offices across the country.
With over 987,000 organizations, and 2.6 million contacts in our National Database you will find whatever you're looking for – whether it's a full list of oil and gas companies in Canada or very specific criteria, such as construction companies in Toronto with more than 10 employees.
From our easy to use cloud based portal, you'll be able to search, view, print and download data to easily upload in your company CRM or use for offline analysis. With our online membership your sales teams can access data any time and what's more, you have 35 ways to filter and search so you can download the most precise data.
Here are some of our searching filters:
Geographic Filters
Demographic Filters, such as;

Square Footage
Number of Employees
Estimated Sales
Year Established

Products and Services, NAICS Codes, and Business Type
Contact Names and Job Functions and Titles
There's even information on Head Offices and parent companies.
Free Trial Available
Before you subscribe, we'd like you to take a free trial to see how Scott's Directories can fill your sales pipeline. Simply fill in the form and one of our representatives will get in touch with you soon. Request Your Free Trial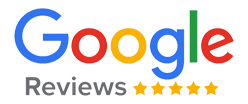 I love Scott's, I built my business on it, and recommend it to every client. Prospecting is hard enough to begin with, make life easier by using Scott's to source real and accurate leads. If you are selling in Canada, you need Scott's Directories!

Tibor Shanto

Rabiya provided my company with excellent service. She went above and beyond by assisting me with a complex migration project. I highly recommend Rabiya/Scott's Directory to any company.

Walter Sima

Great place and service is great!

Vip 416 Numbers Trusted

Easy to deal with. Great communication. It's easy to isolate a list, and if I need help, they are around to support.

Ryan Good

Previous
Next
Read More Testimonials
Trusted by Companies Committed to
Sales, Marketing & Research