Here's How it Works
Simply install the Scott's Directories app in your Salesforce instance and it will automatically add Scott's premium data to your existing Accounts and Contacts, and keep them up-to-date on an ongoing basis.
Unmatched or incomplete records can be matched manually with a single click—just pick from the list of possible matches to add Scott's premium data to your Account or Contact profiles instantly.
Users can also identify new high-value prospects in the Scott's database right in Salesforce using a variety of easy-to-use search filters and tools. You can search by company or by contact – and once you identify the records you want, you can import them directly into your Salesforce instance either as Accounts, Contacts or Leads.
All licensed Users have unlimited access to the Scott's database, so you don't have to worry about managing credit limits or overages for your team. And only unmatched records are imported to avoid duplication or unnecessary storage costs.
You can add Users for as little as a dollar a day and you can customize your data set in advance so that you only purchase the data you really need.
For over 60 years, Scott's Directories has served as the trusted source of Canadian business data for Fortune 500 companies, government agencies, thousands of small and medium sized businesses and some of the country's largest learning institutions and public libraries.
Now it's available in Salesforce too!
Spend less time trying to manage and enrich your data and more time selling. Call us today to find out how Scott's Directories for Salesforce can automatically enrich your CRM data and give your sales reps the sales intelligence they need to succeed.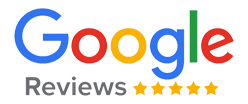 I love Scott's, I built my business on it, and recommend it to every client. Prospecting is hard enough to begin with, make life easier by using Scott's to source real and accurate leads. If you are selling in Canada, you need Scott's Directories!

Tibor Shanto

Rabiya provided my company with excellent service. She went above and beyond by assisting me with a complex migration project. I highly recommend Rabiya/Scott's Directory to any company.

Walter Sima

Great place and service is great!

Vip 416 Numbers Trusted

Easy to deal with. Great communication. It's easy to isolate a list, and if I need help, they are around to support.

Ryan Good

Previous
Next
Read More Testimonials