Dentist List Directory and Database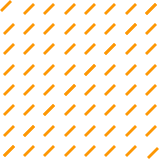 Over 25,000 Dentists listed
Fields include related dental practice, designation, and more!
Slice and dice the data easily within our online portal
Add notes and print labels right from our dashboard
Perfect for market analysis
Download and import into any CRM environment
Includes discounts on premium online lead conversion services
Make your search for dentist search in Canada easy with our Canadian dentist directory in Canada from Scott's Directories. Our Canadian dentist directory will give you completed and updated information, that is extremely reliable for you to use.
Our premium dentist directory list is equipped to give you very specific information to help you with your search. For e.g. a quick dentist search in Ontario will give you a variety of information that can help your local sales and marketing teams. Our directories can also be used to contact new customers or do market research.
Our dentist database can be a game-changer for your business.
Using an Online Dentist Directory
Whether you need to conduct research on dentists or are simply looking to gain insights into the dental industry, a local dentist directory like Scott's Directories is highly recommended. Just ask our clients!
Of course, if you are a company that sells dental products, you can certainly benefit from our local dental directory. You can get information on:
Name
Education
Address and Telephone
Practice Status and Specialty
There's a lot more for businesses like you to discover on Scott's Directories.
Conducting a Dental Search in Ontario and other provinces in Canada
When conducting a dentist search in Ontario, Canada or any other province, be prepared to find a lot of false information out there. Finding a reputed dental data provider like Scott's Directories will save you both money and time. Instead of worrying whether you have the right information or not, you can use that time to work converting those prospects into sales.
Our list of dentists in Ontario, British Columbia, Alberta, etc., is regularly updated and easy to navigate so you can compare information on different dentists if needed! Having all of the information in one place when you need it, allows you to eliminate the need to keep track of potential leads by yourself. All of the contact information and addresses are all in one place in our Ontario dentist directory.
You might wonder why you should pay for a dentist search in Ontario or other provinces when there is already so much free information on the internet. However, our directory contains more accurate information about potential customers than you would be able to find anywhere on the internet. It's the ideal solution for your business and for your marketing department's unique needs. You can also find information based on cities, for example, with our Toronto dentists list your dentist search in Toronto will be made easy and will be your competitive advantage.
Subscribe to Scott's Directories, an online dental directory where you can sort data by province, city or a specific region.