SEO and Digital Marketing Services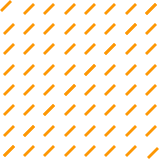 Rank Higher than Your Competitors with Search Engine Optimization
(SEO)
When potential customers perform a search, you want to make sure you are first, if not… your competitors will be. We can help get you there!
We build a custom SEO strategy:
It starts with a website audit, competitive analysis and keyword research for your products and services.
Strong on-page SEO components from keywords, page headings, internal links and meta data.
Regular publishing of high quality content on your blog and social media platforms as well as high authority websites for high quality back links
Review and improve website technology to ensure it's search engine friendly.
Improve user experience for your lead generation funnel
SEO helps build quality traffic to your website, and continuous optimization to ensure this traffic turns into leads to grow your business.
With proper SEO strategies in place, you can be sure that you are on the first page, first click… every time!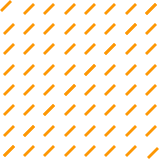 Scott's Digital Marketing Division is Powered by MacRAE'S.
All our digital marketing services work extraordinarily well together. We can help you build a website that will attract attention as well as offer mobile application development services, while making your business stand out more prominently on social media.
We work side by side with clients to support the changes required in strategy, organization, process, analytics, user experience, and technology to make digital marketing transformation a reality. Complex projects require tested leadership, end user understanding, and deep technology expertise. From boosting your organic reach to helping to convert sales through inbound marketing, you'll be able to create an effective sales funnel. We take tremendous pride in the results we deliver to our clients. The numbers speak for themselves.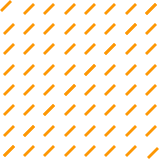 MacRAE'S has improved all areas of our digital marketing. We have the ability to track incoming calls and have meaningful chats with users on our website that are turning into business. Our continually increasing web traffic is helping achieve our business growth expectations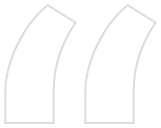 Greg Grimes
V.P. of Sales and Marketing, MGA International
Read All Case Studies
Excellent directory- very easy to use and offers the most detailed and up to date information! My office has been using Scott's for years, highly recommended!
Arelli Cleaning
2023-05-19
They are always available when I need help with an error or question I have.
Excellent database with quality data and accuracy. Their customer service is top notch. A quality business partner to work with.
Great customer experience. Database is really well maintained!
An easy to use product for our clinical informatics team, great sales support and continued product growth make it an easy decision to renew each year.
Carolyn Henderson
2022-11-25
Centre for Skills Development has been using Scott's Directories for over a decade. It has been a reliable source of information for our job seeking clients who are looking to learn more about different employers and industries in the local area. We appreciate the ease of use and the ability to download information into excel spreadsheets. Thank you for keeping this information up-to-date and accessible for our use!
Maryam Bakkal-Bashi
2022-11-07
Rabiya is very helpful with getting us set up yearly. Scott's Directories is user-friendly and the data is accurate. Our company will continue to use Scott's Directories in the coming years.
Rob Benn-Frenette
2021-10-20
Scott's Directory has been a great partner in assisting our national charity BullyingCanada in accessing up to date and accurate information about businesses and organizations across Canada, allowing us to form partnerships and lasting relationships to further our work. We have used a number of the products available, and I can say with confidence that all of the Scott's Directory line of products will meet the meets of businesses and organizations that are looking for accurate information related to corporate data. The features of the that the online database allow for very direct search criteria and provide detailed results. We will continue to use their services for years to come!
Joanne Beaudoin
2021-10-20
Rabiya is very professional and responsive...every time I need her help she always has time for me. She is a great asset to have for an employer..Thank you Rabiya.
Learn How Scott's Digital Marketing Division – MacRAE'S, Can Help Grow Your
Sales.