Faxing and Email Services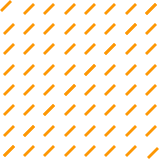 With Scott's Fax and Email Services, we help you identify and reach the key decision makers in your markets of choice. With all major marketing's area of expertise for target-audience-based solutions, and spanning every major industry and executive function, we have your target market covered. Scott's Email and Fax services are an environment friendly marketing option that provide instant results!
Target your most valuable audiences
Customize your campaign for successful delivery
Measure your campaign's success
Gain closer access to the recipients who showed interest in your brand
Faxing
Services
Scott's Fax campaigns are a well-proven, highly effective method of reaching medical professionals for recruiting, announcements, training seminars, surveys, conferences and event marketing!
$100 / Split
Conduct A/B split tests of your faxes.
See what is working and what isn't so you can optimize future campaigns.
You provide your final .pdf or MSWord doc and we handle the rest!
$300 / 1000 Faxes
A fully customized targeted audience based on your business needs.
Industry-leading expertise on choosing the right list for your fax campaign.
Post-campaign reporting.
We Offer Flexible Pricing Options Allowing You to Conduct Email Campaigns that Remain
Within Budget:
$150 / Template
Design and build engaging HTML emails that highlight your brand, promote your products, and maximize conversion
Basic design is based on provided text and images
$100 / Split
Conduct A/B split tests of your emails
See what is working and what isn't so you can optimize future campaigns
$450 / 1000 Emails
A fully customized targeted audience based on your business needs
Industry-leading expertise on choosing the right list for your campaign
Full compliance with CASL & CAN SPAM guidelines for stress-free delivery
Post-campaign reporting
$150 / Flat File
Integrate your email marketing leads with your sales CRM platform
Includes Contact Name, Business Name, Complete Mailing Address, Telephone and Fax numbers