Once again, Scott's Directories was pleased and excited to be an exhibitor at the Ontario Hospital Association's annual Health Achieve conference and trade show. For many years we have recognized this show as being an opportunity for us to interact with businesses and healthcare facilities that regularly rely on our databases to reach out to each other and stay ahead of the curve in the healthcare community. Our Scott's Canadian Medical Directory and Scott's Canadian Healthcare Personnel Directory has historically played a key role in connecting medical institutions to suppliers as well as keeping healthcare professionals in touch with each other.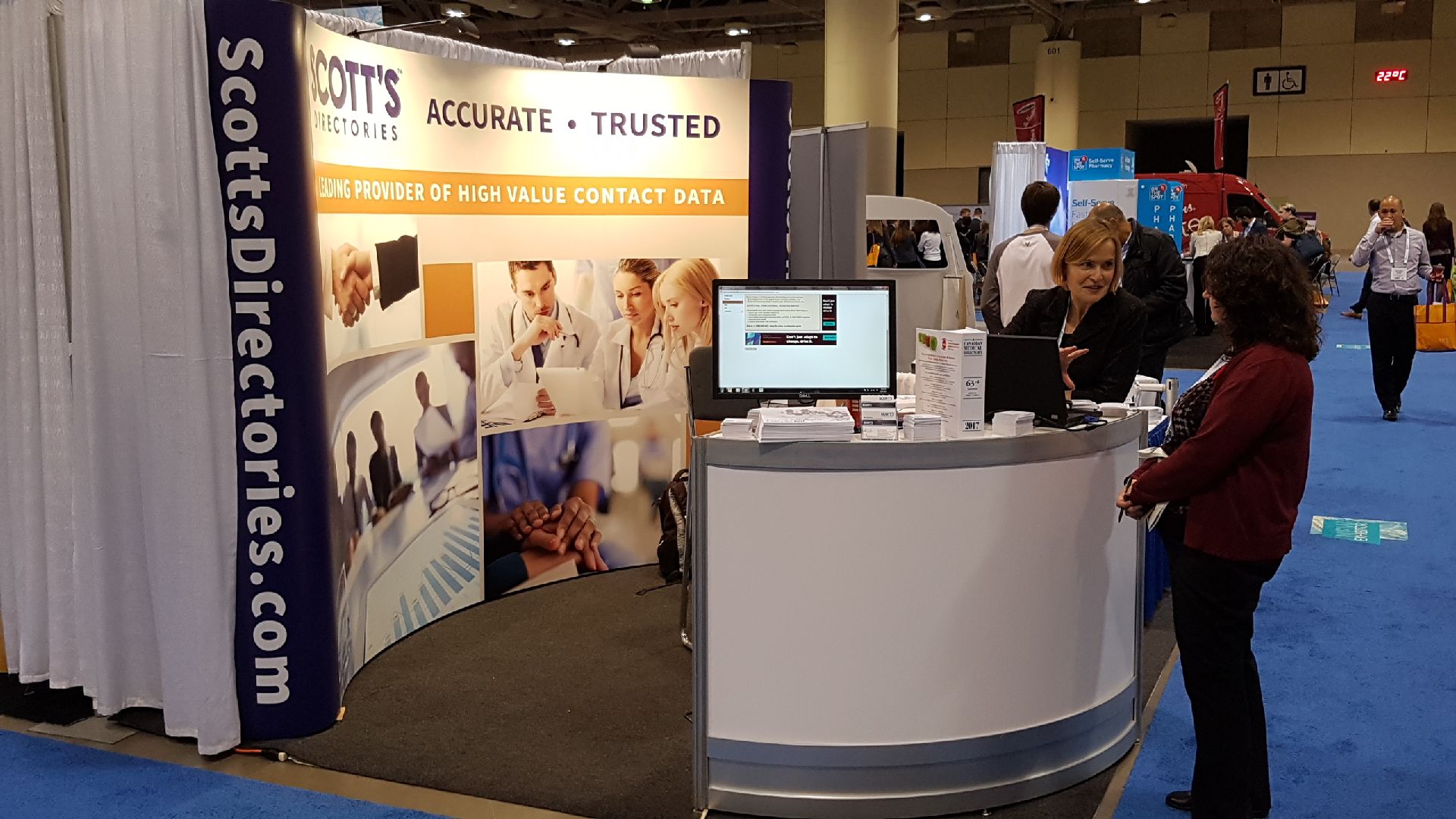 The Health Achieve conference in Toronto provides all of us an opportunity to meet under one roof. We at Scott's got to reunite with old friends and meet new ones, with our one goal being to facilitate meaningful communication between like-minded parties, and this year was no exception. We met lots of new healthcare providers and services this year and we look forward to growing these relationships going forward. Our services, whether online or in print, are specifically designed to meet the needs of startups and established businesses that seek to make connections with Canada's rapidly expanding healthcare industry. Events like Health Achieve give us all the opportunity to continue to make healthcare in Canada the envy of the world and Scott's Directories is proud to be a part of that.
For over 60 years, Scott's Directories has been Canada's leading source for medical, business, and educational databases and we look forward to providing consistently high quality contact data and demographic breakdowns to all of our clients for many more years to come. Thank you to everyone who dropped by to see us at our booth and thank you to everyone who took the time to hear our story and to tell us theirs.