Are You Asking The Right Questions The Wrong Way?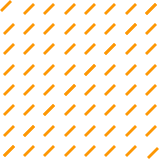 How you ask a question will make a big difference in how it is answered, and the impact that has on your ability to move the process forward, get stuck, or even lose deals. There are some basic communication rules and practices, that when leveraged right can make a big difference.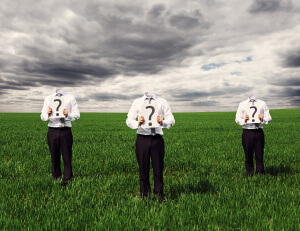 Sales people often squander the opportunity to take the conversation in a specific direction. For example, how we initiate a conversation, the first question we ask, will directly dictate the nature of the response, and the subsequent topics that will come into the discussion. Whether it is cold call, or the start of a face to face meeting, we, sales people are likely kick things off, and as a result, be in a good position to steer the conversation. This is not done to limit the prospect's input, but to ensure that the conversation is relevant to both.
This goes beyond just what question you ask, but how you ask the question. Remember that people have different habits, some will not only answer the question you pose, but expand, going into related issues, and provide way more information than solicited. Others will answer you with short specific answers, little more than data, and not volunteering anything other than what was asked, even when it could be extremely relevant.
Another factor is where we are in the cycle. Early in the cycle reps tend to stick close to the process, ensuring all the bases are covered, and that they are maximizing their opportunity to move things forward. As we get comfortable with the prospect(s), around mid-cycle or later, the situation seem more familiar, some may say (erroneously) more predictable, some loosen on the process, and allow for unnecessary risk.
Here is a simple example, one likely to come up in sales with multiple stakeholders, specifically when a new person (variable) is introduced into the mix. We have all had this, we show up to a meeting, expecting the usual players, assuming we have sent an agenda, we have an idea of where the meeting will go, and we are building on momentum.
But along with the usual crew, a new person is in attendance. They look like a senior stakeholder with the ability to sway the others. While most of the time they will introduced with their title, and potentially what they bring to the meeting, most sales people still want to know more, and why they are there.
Time after time the question that sales people ask at this point is the wrong one. They will turn the person in question and ask: "Has Jenny brought you up-to-date on our discussion to date?" Good question, will usually get answered, and in most cases the sales rep is not any better informed, or in a better position to understand how to best proceed. The individually could answer in full honesty, "Yes she has, I have seen the material, and she has told me what to expect today." Sounds good, but I would argue we still don't have a clear picture or knowledge of what Jenny may have to them. It could be what you hope, or it could be the opposite; the question asked was answered, but not necessarily informative, leaving you exposed.
The question they should ask is "Thanks for taking the time to join us today, before we get going, can you please take a minute and let me know what Jenny has told you about our journey to date?" While they may not be completely open or detailed, they will have to tell you what Jenny has shared, which puts you in a much better spot. You can follow up on some things, correct any misunderstandings, ask them to summarize how that fits in with their specific objectives, and more.
From the buyer's perspective, it is more or less the same question, but the latter puts you in a much more informed and better position to progress the sell. Even if there are negative repercussions to the answer, it is better to work from a position of knowledge than a vacuum of information and related options.
There are other examples, your goal is to not only understand why you are asking a question, but to ask it in a way that moves you towards the outcomes you need to win the opportunity.
Become one of the thousands of sales professionals receiving my latest updates on sales execution, tools, tips and more.
Join Now!