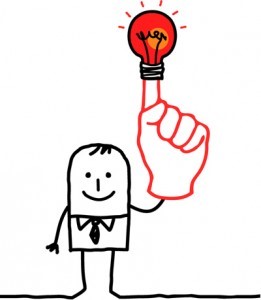 Say No! Yes, I mean it!! If your client or prospect (or customer) wants to buy something that is not in their best interest (it's too small, it won't satisfy their needs), say, "NO, I don't want to sell that to you," and make sure to add something like, "I'd rather you be unhappy with my competitor than with me."
When you say this seriously, you not only throw them for a loop, you'll generally get the order… that will actually satisfy their needs… and they'll love and respect you… and stay with you for a long time… and recommend you to others. You'll move from being someone who just wants their money to someone who really cares about their success.
Here's the thing: Some people agree to buy something that's not right for them when they feel pressure (like you've asked 36 times and you're not going away). In this instance, even though they want to say no, they say yes to a small investment. Then when they're not satisfied with your product (and they won't be, because they're buying something that's not right for them (e.g. too small, too little, not the right features), they can tell you, "I tried it, and it didn't work." And that makes you go away…finally.
Now, if they had purchased the right product or program, it would work, and they wouldn't go away! If your sale was focused on their goals, objectives and challenges, they would want to say yes to you.
So, don't put yourself in that situation! Make sure to always offer – and only accept – what is actually in your customer's best interest… and you will close more and bigger sales… much, much more easily.
For more great ideas to increase your sales, check out the 21 webinars. Starting at only $37, they're a sure-fire, great investment in your success.
If you prefer audio training or manuals, additional sales transformation tools are on my site. Go to www.StressFreeSelling.com. For customized and personal assistance, call or email me.
Here's to successful, stress-free sales™,
Jenae Rubin
Jenae Rubin is the president of Sales Powerhouse – Overcome Overcoming Objections. For consulting and sales training, you may reach Jenae at Jenae@StressFreeSelling.com or +1 954-290-9896. Copyright 2013 Sales Powerhouse, Inc. This article may be reproduced with credit, links and copyright intact.