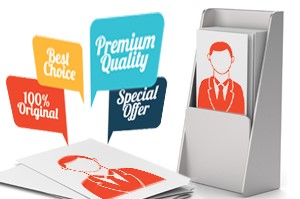 Dear Jenae, I have approximately 25-30 potential clients that contacted us inquiring for business. I send them our marketing material as they request. And then I don't hear from them again. I even follow up, and then nothing. Any thoughts or techniques on what I could be doing wrong? I would love to hear from you.
May God Bless you and yours, CTK, California
It is amazing how many salespeople think they can just send people information, and they'll buy! If it were that easy, salespeople would be unnecessary! So, what to do? Fortunately, once again, it's not rocket science!
Start by asking questions.
A ton of questions. Before you know what your Prospects' hot buttons are, you have no idea what to say – or not to say – to them. Additionally, the way they express their concerns triggers their emotions. If you don't start with a structured set of questions designed to unearth their challenges and goals, you are a commodity, and you will have more price objections than your fair share.
In every market, in every industry, in every economic condition, there are successes and failures. I have some very good friends who are doing very, very well in the real estate market in South Florida – one of the worst in the nation – where everyone else is moaning. How can this be? Their competitors are struggling, why not them? Because they understand that they key to a successful sale is focusing on what the customer wants and needs and not what they are selling
Why don't you get follow up calls and visits with Prospects?
Because you gave away too much information at the beginning, and they don't feel they need to talk with you anymore.
Think about this… After you talk about price, what's the next logical place to go? Pause. To the sale! But most of your Prospects are not ready to buy when you bring up the price.
If you're like most salespeople, you talk about price – you even bring it up – before they're ready to buy. Now Prospects feel they have all the information they need to make a decision. Did you speak with them about their needs? Did you really address their hot buttons? Do you know what they are?? Most salespeople are so happy to get the meeting in the first place, they tell everything they can squeeze in about themselves for fear they won't get another meeting. And that's what you create… no more meetings! Funny how that works.
The solution…
Stay focused on their needs. Ask a ton of questions. Talk to them about solutions from their perspective which is not the same as talking about your product or service. Your product or service is the solution.
Here's the secret. Imagine you are sitting in their seat. What questions are they struggling with every day of their business lives? Address those scenarios… then tell them you've got great news… that you provide just that. Here's the difference. YOU are the last part of the conversation. Right now, YOU are probably the focus of the conversation. Make your calls about them with you as the solution, and watch sales turn around.
Jenae Rubin is the president of Sales Powerhouse – Overcome Overcoming Objections. For consulting and sales training, you may reach Jenae at : Jenae@SalesPowerhouse.com or +1 954-290-9896. Copyright 2012 Sales Powerhouse, Inc. This article may be reproduced with credit, links and copyright intact.