How to Find The Right Data To Continuously Accelerate Sales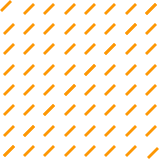 Many primary care physicians do more than simply treat patients. In Ontario and elsewhere, physicians oversee businesses, manage budgets and procure products. As a result, physicians are often visited by B2B sales reps pushing individual products rather than taking the time to gain a holistic understanding of what a physician needs for his or her business. To stand out and ensure sales outreach to physicians is properly conducted, a good rep would be wise to use an Ontario doctor directory.
Accelerate sales with an ontario doctor directory
A sales rep working B2B sales to the medical industry faces many challenges. For example, a typical rep selling pharmaceuticals to medical clients may be up against low perceived product differentiation, a great diversity of customer needs, restricted access to physicians and communication channels that are difficult to maneuver. There is a lot of pressure to perform inherent in a sales position, so what can a rep do? Subscribing to an online data base that contains an Ontario Dr. directory is a great first step. The Ontario doctors directory is part of a data base containing thousands of physicians, specialists and medical practitioners across Canada. Each individual profiles contains all the relevant data you need about a practicing physician, including:
1. Doctor's Name and gender
2. Mailing / Location Address
3. Telephone and (where available) fax number
4. Graduating University (if in Canada) and year of graduation
5. Country of Graduation
6. Degrees & Fellowships
7. Medical Specialties, Sub-Specialties and Medical Interests
8. Industrial / Hospital/University Appointment details
9. Number of Prescriptions (per day)
10. Languages Spoken
It becomes easy to accelerate sales to potential clients in the medical profession – from physicians to hospital procurement specialists – when you have the relevant biographical data you need on the individual you're targeting. Crafting a polished presentation with a laser-sharp focus using relevant data helps establish a strong first impression; getting an audience with the right individual is also easier when you can demonstrate you're thorough enough to conduct the research. Doing so is easy when you have access to an Ontario doctor directory 24/7; even a junior B2B sales rep can find the useful information simply by searching the easy-to-navigate online platform. All information is current and accurate, which saves time and improves your lead-generation capabilities. The Ontario Dr. directory is simply the right prescription for ailing sales. Accelerate your revenues; subscribe to Scott's Directories.