The ultimate goal for your sales team is to make sales. The way that is done using a Canada company directory is by first searching the database for information on high-value prospects; using that well-researched information, you can then build proposals designed to turn prospects into qualified leads and ultimately, long-term clients.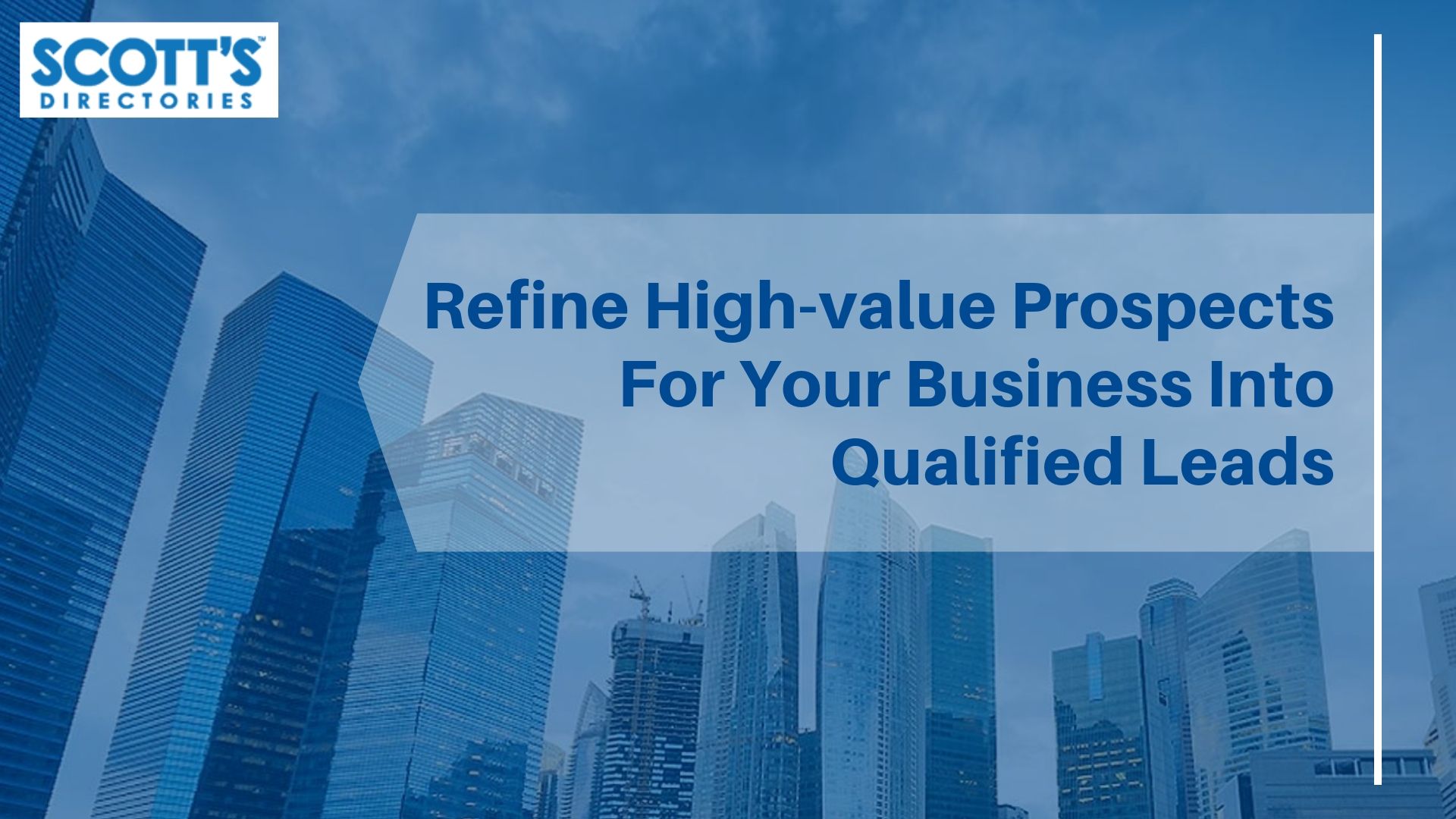 Sounds simple, right? It can be if you utilize your tools. With a subscription to a company directory Canada database, you can begin the process by searching through thousands of potential prospects. The Canadian business directories offered by Scott's Directories, for example, provide 34 different ways to search over 190,000 detailed B2B companies, with listings of the current contact information on over 333,000 of the key-decision makers at those companies. For B2B marketers, it's an invaluable wealth of information. The question is, what is the best way to refine your prospect list and turn it into a list of qualified leads you can then market to?
To ensure your Canada company directory is a useful resource for your sales and marketing efforts, you have to establish some rules to guide your process. For example, spending hours searching through the directory to establish a list of 1,000 high-value prospects might seem like a good idea; failing to follow through on refining that list down to a workable number and actually focusing in on your best potential leads is not. At some point, you have to remove prospects from your funnel if you don't have the time or the proper B2B strategy to move your sales efforts forward with that particular prospect. You have to determine a critical path for your B2B marketing outreach to potential qualified leads; simply naming a company as a good prospect for your B2B efforts is not enough. Researching the data found in your Canadian business directory database can help you develop laser-sharp strategies that bring focus to your B2B efforts.
Gathering as much information as you can on potential prospects is the best way to build effective sales pitches that can quickly turn a good lead into a big sale. Scott's Directories is the best source for helping sales and marketing teams make meaningful connections with the professionals who can greenlight sales of your products and service.
Navigating through Scott's Directories will quickly become the most important tool in your B2B marketing.