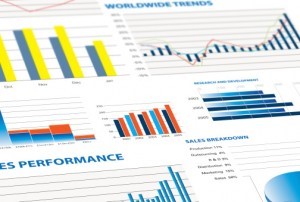 When quotas are not directly tied to earnings, salespeople pay little mind to them. Quotas become nothing more than background noise rather than tools that direct sales activities.
Years ago, I was asked to conduct an assessment of a client's sales team. The executive team was frustrated by the team's performance, especially since the sales quotas were not met.
As part of the assessment exercise, I met with members of the sales team asking about annual quotas and how they were performing relative to it. Not one of the salespeople could tell me their quota.
After meeting with the sales team, I met with the company's leadership team. They were able to tell me the quota for each salesperson and how they were performing relative to it. The leaders knew the quotas, but those to which quotas were assigned did not — and the executive team was shocked that the salespeople had no clue what their quotas were.
See Also
This wasn't the first time (or the last time) that I had this type of experience with a client. Seeing this disconnect, I asked to see the sales compensation plan for the team. Within that plan was the root cause of the issue.
Looking at expectations
While the salespeople were assigned quotas, attainment of those quotas had no bearing on their income. As a result, the salespeople sold enough to satisfy their personal financial needs. Yet, that performance level was significantly lower than what the company expected them (and needed them) to generate.
When quotas are not directly tied to earnings, salespeople pay little mind to them. Quotas become nothing more than background noise rather than tools that direct sales activities. When salespeople don't own their quotas, they are not achieved.
Coming back to the point about the salespeople not meeting quotas, I asked the executives: How did you come up with the quotas for the salespeople?
They looked at one another like students who do not want the teacher to call on them because they don't know the answer.
Very quickly, it became apparent that these quotas were created on a whim. There was no logic applied to them whatsoever. No models had been created to determine if the quotas were even achievable. In essence, the corporate growth number was developed and, like slices of a pie, they were doled out to the salespeople.
First steps for better quotas
Before changing your sales compensation plan to tie it to quota achievement, take a step back and define what it means to achieve quota. A great metaphor of this exercise is classroom grading.
Quotas set at the equivalent of earning an "A" on a report card means that the salesperson has demonstrated performance above and beyond your expectations. Simply put, these salespeople are outstanding performers.
Achievement of an "A" should result in top earnings of the plan and be celebrated throughout the company. However, just like in school, not everyone earns an "A." Expect only the top 20 percent to make the grade.
If you set quotas at a "B" performance level, those who have achieved it have performed well for the company. Earnings should be high, but can be much higher if they exceed quota by 10 to 20 percent. Expect at least half of the salespeople to achieve a "B" quota.
A third option is to set them at the equivalent of earning a "C" on a report card. Achievement of a "C" means the minimum basic expectation has been met. In essence, this is the minimum required to have continued employment with the company. There's no pomp and circumstance when a "C" is achieved, nor are earnings especially high with this quota-setting strategy. The hope and expectation is that everyone achieves it, but some will miss it. Sales management best practices tell us to always look to upgrade the bottom 20 percent of the sales team and this quota setting approach highlights what changes need to be made on the team.
All three of these quota setting strategies work. The key is for your leadership team to understand which of the three strategies will be used and understand the meaning of attainment within it. Once that decision is made, the company can tie quota attainment to compensation as a means to drive the desired activities and behaviors.
You can learn more about sales compensation best practices in the free eBook " Compensate to Motivate."
© 2015 by Lee B. Salz. Lee Salz is a sales management strategist and best-selling author of "Hire Right, Higher Profits," a top-rated sales and selling management book on Amazon. Salz specializes in helping companies build sales forces through effective hiring, onboarding, managing and compensating salespeople. He is the founder and CEO of Sales Architects, Business Expert Webinars and The Revenue Accelerator. He is a speaker and a results-driven sales management consultant. Lee can be reached at lsalz@SalesArchitects.net or +1 763-416-4321
.