List of Dentist in Canada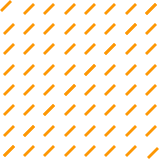 Includes over 25,000 Dentists listed
Accurate and comprehensive
Downloadable
Add notes and print labels right from the dashboard
Fast and secure online searching and sorting
EZ import into your CRM environment
Includes discounts on premium online lead conversion services
As a business that is catering to dentist professionals, you need to use the right dentist list to find high-potential clients. Without the right dentist database, you may find yourself dealing with outdated information and as a business owner, you know that's not what you want to waste your time on. An online directory like Scott's Directories can help you easily find information on clients who will be highly interested in the products that you have to offer.
Benefits of a List of Dentists in Vancouver
When you have a specific product or service that you are offering, you cannot call just any dentist if your product is targeted to a dentist with specific demographics. It would be best to have a database that lets you sort through data easily. You can learn valuable insights into your potential customers, such as the size of the practice and the number of customers that each one has.
One of the key advantages of subscribing to Scott's Directories is that you can filter our data by location depending on where your target audience is. Whether it's a quick dentist lookup in Ontario or British Columbia, you can find it here.
Here's an example of what you can expect:
list of dentists in Calgary
list of dentists in Vancouver
list of dentists in Montreal
… and lots more!
Another benefit of using our dentist list to find potential customers is that it can save you a lot of time and resources.
Using a list of dentists in Canada can help you find the right clients to target. We have been the leading provider for medical providers for over 60 years and have satisfied customers all over Canada.
Subscribe to Scott's Directories, an online dental directory where you can sort data by province, city, or a specific region.