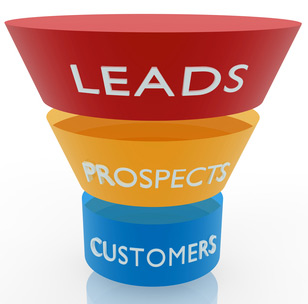 There are numerous ways to generate leads for your company. Hot leads — or those that come right to you — are the most sought-after, but finding them isn't always easy. Generating quality leads can take a substantial amount of time and effort through research or by creating marketing or email campaigns.Luckily, a Manitoba business directory can help you generate great leads in Manitoba and save you time and effort right from the beginning. Here are a few reasons why you should consider a business directory when generating successful leads.
You Can Be Specific
When using the best Manitoba business directory, you can filter your searches and base them on certain criteria. This allows you to easily target your audience instead of sifting through pages of irrelevant results. For example, if you want to work with start-up companies, you can base your search on companies who have been in business for only a few years. Or, you can conduct a Manitoba business number search. There are numerous search options to ensure you gather only relevant information.
Information is Comprehensive, Current, and Correct
When using the best Manitoba business directory, your search results should offer ample information for each business. Not only can you find basic information such as contact data, website URLs, and business numbers, but you can also access information such as the company's annual revenue, its size, a history on the business, and more. The more information that is available, the easier it is for you to craft a marketing strategy and capture the interest of the potential lead.
You can't just work with any business directory. To generate strong leads, you need a database that provides current and verified information. It's worthless to find data that is incorrect and doesn't lead anywhere. Even outdated information will require additional research on your behalf to help you create a strong marketing strategy.
Versatile
A Manitoba business directory is available for a myriad of industries such as the medical sector, manufacturing, financial companies, sales, and marketing, and more. Additionally, there are numerous subscription options available, allowing you to choose the best option for your specific company. Online subscriptions allow you to access the information using only an internet connection, printed directories allow for fast lookup, and customized lists give you more specific results for your own company.
When it comes to generating leads, you need information that is accurate, current, and detailed. A Manitoba business directory provides all that for you in a convenient and easily accessible way.