Measure the Intensity of your Exhibit Traffic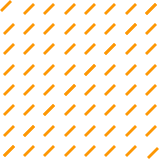 E-advertising is often measured as a Cost Per Impression (CPI) or Cost Per Thousand Impressions (CPM). This is not a new technique, traditional marketers have been using something similar for ages. Whether you advertise on television, radio, magazines, newspapers or billboards you will often look to CPI as your justification for the cost.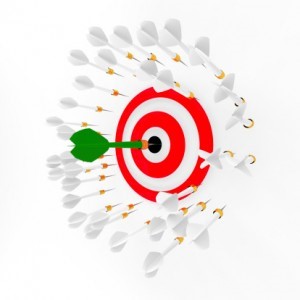 For example if you know that your advertisement will be seen by one million people and you are quoted a CPM of $ 10.00 your total advertising cost will be $ 10,000. The CPI then divides this number by 1,000 so that a $10.00 CPM equates to a $ .01 CPI.
At a trade show we have a similar method of measurement called Visitor Intensity (VI). This measures the number of visitors you can expect over the life of the show. The calculation is simple enough, take the number of square feet of your exhibit and multiply it by the number of show hours and divide that by the cost. For example if you took 200 square feet for a trade show that was 18 hours long and your costs were $12,000, your Visitor Intensity ratio would be $3.33.
On first glance you might conclude that the intensity cost is higher than the CPI you are used to paying for – this can be explained easily when you look closely at your audience.
Targeted audience
While the audience at an exhibition might be smaller than what you might expect in other marketing forms, the focus of that audience is greater. Exhibitions are highly targeted affairs focused on a theme or an industry. The people who attend have to have a pretty compelling interest before they make the decision to invest a day or two walking the show.
Quality of the audience
There is some truth to the observation that audiences at exhibitions are smaller than they were years ago. But, the good news is that those who choose to walk the exhibit halls are of higher quality. They directly affect the buying decision, they are prepared to make quicker decisions and they are further along in the selling cycle than the people you meet when you make a cold call.
Ability to meet face to face
In a face-to-face environment, visitors have a chance to ask questions that relate to your product or service. They also have a chance to assess you and your staff to develop a feeling of comfort in their ultimate decision.
There are few additional benefits to using "intensity" to measure.
Benchmark
Exhibitions are dynamic; attending the same show year after year doing the exact same thing is a mistake. There is a strong need to ensure your exhibition plans are in a constant state of improvement. But, what improvements should you make and how will you measure their impact? The answer is through the establishment of benchmarks. Change is best measured when you have something to measure it against and one of these benchmarks is your Visitor Intensity.
Show selection
When it comes to selection you need to ensure that your criteria are based in rationality. Choosing a show because everyone is there or you are concerned about your absence being conspicuous, may be based in some truth but needs to be rationalized. One of the methods of selecting the shows you want to attend is to use Visitor Intensity as your barometer.
Setting performance standards
Once you have some history with Visitor Intensity, you will have a good scale for which to base your exhibition expectations. Your goals for new shows should ensure that you are constantly meeting these standards. This is also helpful for your booth staff as well as it empowers them to proactively look for methods of helping your exhibit meet or surpass its goals.
Think of Visitor Intensity as an excellent tool to add to your show planning arsenal. When you compare Visitor Intensity to cost per impression just make sure you are comparing apples to apples.
© 2010 by Barry Siskind. Barry Siskind is author of Powerful Exhibit marketing. He is also President of International Training and Management Company who offers a number of services to exhibitors including the creation and implementation of a mystery-shopping program. Contact Barry at barry@siskindtraining.com for more information.