Recording Quality Lead Information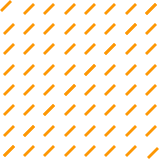 With so many electronic methods of recording lead information you would think the old manual lead sheet should be showcased at the Smithsonian with a caption that reads, "The way we did it in the old days."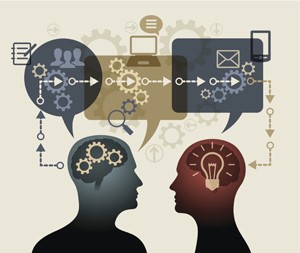 The tendency has been to drop the manual method of recording lead information and replace it with one of a plethora of electronic methods including: tablets, Smartphone's, kiosks, laptops and show related bar-code generated retrieval systems.
However, in some circumstances, there is a strong argument to consider recording lead information manually.
The reason for collecting information should be obvious but many exhibitors miss the importance and rely on collecting business cards either electronically or in hard copy as their only source of follow-up.
Picture this. You have returned from a trade show and you call the first business card in your file. You reach the person and introduce yourself then proceed to say,
You: "We met last week at the trade show."
Prospect: "Yes, I remember."
You: "The reason for this call is to take our conversation to the next step. Do you mind if I ask you a few questions?"
Prospect: "Go ahead."
You: "Thank you."
You now pepper the prospect with a barrage of questions such as,
Have you used a product such as this before?
Have you budgeted for this upgrade in this fiscal year?
How are decisions like this one made in your organization?
When are you planning to make this purchase?
Is there anyone else in your organization we should include in future discussions?
These are all fine questions. The problem is that the prospect is quietly shaking his or her head until they can't take it any longer and interrupt you.
Prospect:"Didn't you ask me all that stuff when we met at the show?"
You: "Yes, I did."
Prospect: "Then why are you asking me again?"
You: (sheepishly) "I forgot."
The solution is clear. Business today is less about products and more about relationships. You have taken the time at the show to take the first crucial step. Now, in your follow-up, you need to show the prospect that he or she is important and that you take their issues seriously. This means recording all you gleaned about this prospect at your first meeting.
Here are some reasons that electronics won't work as you hoped:
The Wi-Fi in the exhibit hall
Not all exhibit halls are equal in their Wi-Fi capabilities. Talk with your show manager or service contractor to make sure you don't show up with unrealistic expectations.
The cost of equipment rental may be prohibitive or was not included in the budget
There are costs associated with lead generation. Whether it is through the show provided lead retrieval system, Wi-Fi access or a Smartphone app, the cost needs to be included in your initial budget.
Past history with show related lead retrieval systems
If you tried one of the show related systems in the past with less than satisfactory results there is little likelihood you will want to own or rent one in the future. Before you give up however, know that there a dozens of show related systems and they are changing constantly. If your original assessment was that having a system will help, then it still might.
The data export platform may be incompatible with your CRM system
The platform of the technology used at the show may not be compatible with what you are using as your database. If it isn't, you will need to have someone inject an API (Application Program Interface). If the data system is not compatible and the cost of making the necessary changes is expensive or time consuming, all the information you collect at the trade show will not be of much value.
System is unavailable
In larger shows there will be some sort of lead generating system. It is in the smaller regional shows or consumer shows where it might not be offered. In this case then you will need to consider an alternative method of recording good quality information that you can use in your follow-up initiatives.
Technology may not give you a complete picture
Before you choose a system you also need to ensure that it gives you all you need to know about your visitor. If, for example, you need five or six bits of information and the system only gives you access to three you have a problem.
Staff is not trained to handle the technology
This is the most important part. The success of any initiative is having people who understand how to get the most from the opportunity. Always include a refresher in your pre-show briefing to ensure that staff has a high level of confidence and comfort in collecting high-value contact information.
Conclusion
The issues raised here should not turn you away from an electronic system but act as a reminder of the importance of planning lead generation well before the date of the show. If you are faced with one of the shortfalls mentioned above then there is justification to move to a manual system for all or part (in the case where a system does not provide all you need to know) of your lead collection. The bottom line is that without the ability to generate this type of information you are not maximizing your show's potential.
© 2014 by Barry Siskind. Barry Siskind is author of Powerful Exhibit marketing. He is also President of International Training and Management Company who offers a number of services to exhibitors including the creation and implementation of a mystery-shopping program. Contact Barry at: barry@siskindtraining.com for more information.