Sales is a Science and An Art – There is a Difference in Sales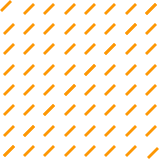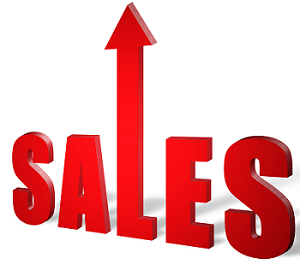 There is a continuing discussion, or maybe a debate, or outright arguments as to whether sales, professional selling, is an art form or a science. The real challenge is that the answer is not black and white, unlike other disciplines where there are definitive delineators, sales is not so black of black and white, leaving a lot of room for debate, and more importantly for mistakes, and hurt feelings. Given the fact that the playing field is mostly grey, it is hard to persuade people, especially the unwilling, that they could be more productive if they were to sell in either the black or the white, rather than drift in an endless sea of grey.
But while the grey makes for great camouflage, the lack of contrast allows small insignificant action to look meaningful or intended, when they are not, and to completely miss action that should have been taken, but were not based on a choice that the made, rather than what may move the sale forward.
By now it should be clear that I lean towards the school that believes that sales needs to be more science than art. In moments of weakness, I may agree with a friend who likes to say that sales is "a science, artfully executed". While that sounds good, it still bristles those who want it to be an art, the subjective nature of which, allows them to cop out of being accountable for their actions and results.
Based on my experience, there are two challenges, first, many plead to "art", because they think that makes them more creative and innovative. Second, art is so subjective, that anything can pass for art, where as not everything looks like revenue or quota success.
Creativity
Contrary to popular myth, being an artist is not being creative, in fact if anything, if you read about "artists", music, film, literature, you name it; those with lasting power, usually attribute it to the process they adopt while creating. In fact, you can find many books dealing with the topic creative process, and how using a process can make one more creative. So, if you're in sales, rather than avoiding process to boost creativity, (but not always sales), you should look to leverage it.
Great artists are disciplined and process driven. While everyone admired Charlie Parker's improvisations at the clubs at night, talk about freewheeling artistry, unbound by process. Yet, as many knew, the improv at night was after a day of practice, he left little to chance, unlike many sales people who can only express an outcome of a sale or meeting as "I took a shot".
Most see process as restrictive and limiting, and to some degree this incorrect view is reinforced when they watch the so called "natural born sellers", execute with apparent ease, and in free-styling form. But when you speak to, and study these "super sellers", it is clear that they do very much follow a process. One they can clearly articulate, but don't have to have in their hands to execute, like other sellers.
When you look closer, what you also discover is that their process is constantly evolving, changing and responding to market realities. Rather than being limiting or restricting, their process is liberating and allowing to enhance their execution and success. Since most don't want to deal with a process, it makes it much more demanding to adhere to a process, is you also are responsible for continuously validating and updating. But it is not as difficult as many would make it seem, especially if you are out there interacting with your market. For us mere mortal sellers, this happens through a diligent review of the outcomes of your pipeline opportunities. We use the 360 Degree Deal View, but any consistent and thorough approach will provide the same benefit.
By having a dynamic and evolving process, you not only win more deals, work less doing so, but it actually adds a layer of fun that make the whole thing fun and profitable. (Yes process people know how to have fun, they just don't feel the need to prove it).
Subjective Accountability
Man, talk about an oxymoron. Despite the popularity of terms like "Playbook" or "Execution Plan", there are still many who start off with a plan (a thought), then as soon as the prospect throws a curve (which is usually early), they quickly abandon their plan, and either wing it, or let the prospect drive, and are just happy to go along for a ride, hoping they get to their desired destination. That's assuming they have one, and many who abandon their process don't.
I remember sitting with a rep, at a fairly well known and followed consultancy, I asked him:
Me: "How long is your average sales cycle?"
Rep: "Three months."
Me: "How many meetings/calls/interactions during that time?"
Rep: "Four."
Me; "So, what are you looking to accomplish during the first meeting, where is the first milestone"
Rep: "I wanna close them."
Me: "If you can close them first call, why go back for the next three?"
This type of subjective approach, punctuated with descriptions such as "depends", "it's always different" "each prospect has their own style.
While the latter statement may be true, it is precisely for that reason that you want to have a process, a scientific grounding, this will help you keep the sales not so much on track but at least within the line.
From a personal development standpoint, which in sales correlates to more success and income, having a process not only allows you to understand why things are happening, and what you can do to change how they turn out by altering your execution.
Much like science, in sales, and in the process of improving your sales, you start out with some fact, some half facts, and hypothesis to be tested, validated, embraced or rejected. Many tell me that they avoid the "science" label on sales because they feel it will limit their activities, and their god given sales skills. I would argue the opposite. Looking at sales as a science artfully executed, allows you to extend and build on current skills and successes in a way that allows you to analyse, alter, review, and analyze again, all while making more sales.