Scott's Directories Announces Our New Platform Launch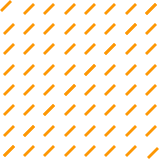 Scott's Directories is thrilled to announce that we're launching our brand-new user portal! With easier search functions, comprehensive new data sources, and a variety of easily access functions, our rebranded and redesigned portal has a whole new look while remaining Canada's most comprehensive online databases of Canadian business information.
"We are proud and excited to announce that Scott's Directories has launched a new and improved online database of Canadian Business information," said Hugh Owen, owner of Scott's Directories. "For over 60 years Scott's Directories has been the most trusted source of Canadian Business information. Now that we have increased the number of companies and contacts in our data, we are the most comprehensive as well."
Scott's has helped thousands of companies, marketers, recruiters, and other organizations find reliable data on potential business targets for decades. With our new and improved portal, we remain the same trusted brand with a fresh new look and improved user interface. With our new editorial procedures integrated into our platform, the database is even bigger and more accurate than ever!
Our database lists over 985,000 Canadian companies with business details and contact information for key decision makers. We put more data at your fingertips quickly, and we have over 40 search filers to choose from allowing you to easily create custom user lists. Our new Contact Search function even allows you to customize your list based on the individuals you're looking to connect with. The Contact Search function can be filtered by first or last name, title, detailed function description or department.

The new platform launch also includes instructional tutorial videos to assist new users discover the power of our database, and to help existing users make the transition to our new user interfaces. Our platform continues to integrate seamlessly with CRM platforms like Salesforce, Hubspot, and Microsoft Dynamics.
With over 2.6 million individual profiles present in our database, we provide both national and regional datasets including the Canadian business database, the Western business database, businesses in the Atlantic region, and the Ontario database. Our data encompasses the full scope of industry sectors, making Scott's Directories the ideal tool to anyone looking to reach out to key executive contacts.
Our dedication to providing top-quality data to companies looking to connect with Canadian businesses remains unchanged. We're excited for our new platform to continue to give businesses the data insights they need to craft meaningful and impactful outbound marketing campaigns.
Contact Scott's Directories today to learn more about our new database portal and get our free trial.
Read the press release here: https://www.newswire.ca/news-releases/scott-s-directories-announces-major-new-improvements-to-canada-s-best-b2b-business-database-833786361.html