Training of any sort is a real challenge. At its core you are trying to change behaviour, and for many that is a difficult thing. Years of habitual behaviour is a big wall to break down in a way that still leaves the desired elements in tact, while allowing you to build something new. For most of us, even when we want to change, it requires not only time, a fleeting resource for all, but a great deal of effort. The real effort is not in learning something new, but the need to repeat and practice the learned behaviour over and over till it becomes "the new habit". Everyone is familiar with the rule of thumb that it takes 21 days and constant repetition to develop a habit, the older we get it is likely even more. Consider that most business people are already trying to pack 16 hours into a 10-hour day, and "practice" of new skills or habits usually falls to the bottom, or off the list.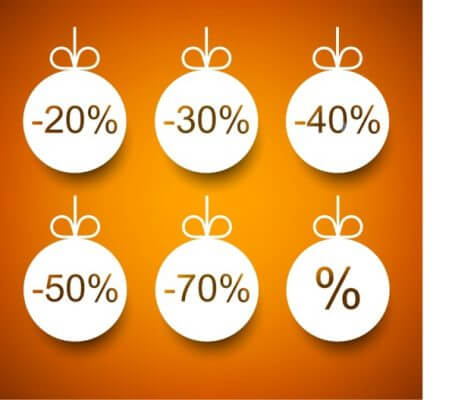 No one argues that practice and repetition is a must, we all grew up in a school system based on introducing a concept, followed by a period of drills and repetition, then adding to it, followed by, yes, drills and repetition. The best training programs for adults and professionals follow the same model, some may not have cutting edge content, but with 87% of training forgotten or abandoned in the first 30 days, the best results are delivered by those who drive retention and adoption. For example, we have a 12-week Follow-Through Action Plan as a minimum with all our programs, this drives adoption and ROI for our clients.
But this isn't about sales training or how we do it. It is about how your reps train your buyers and prospects to buy from them and your company. Call after call, year after year, your reps are out there training your buyers, and in many cases, training them to develop bad habits, habits that can cost you revenue, margin and more. The catch is that the habits are good for the buyer, making it hard to get them to give them up, but deadly for you.
Every time your rep gives a buyer any sort of one sided concession, they are training them that not only are concessions available, but how to get them, and keep getting them. As with the best training, this is reinforced every time your rep interacts with a buyer, and gives up something without a reciprocal get, the training is reinforced, and the buyer gets better and better. While discounts are the most common form, there are others that may not be as obvious, but have as negative an impact on your business.
I recently worked with a company in an industry where the "manufactures" sold direct and through a distribution channel. The channel almost always added value to the transaction for both the manufacturer and the buyer, for which they received a commission from the manufacturer. Over the years the manufacturers gradually reduced their commissions, eventually eliminating them altogether. The smart channel players saw the trend early and introduced "service fees", this allowed them to A) train their buyers to pay for real service received; B) to stay in business by making up for shrinking commissions. But many had sales people who looked at the service fees as discretionary, and charged the selectively, if ever. In the process training their buyers to not pay for services received. There are industries where delivery fees, surcharges, and other fees, that are routinely ignored (hidden from buyer) or waived by the sales person. I hear things like "well they're a good client, I don't want to loose them". I think they are going to lose them anyways when the company goes bankrupt or has to fire the rep to reduce costs.
I think it is interesting that companies that are being premium providers, are usually best at maintaining full price, even when it is above the market, and at collecting ancillary fees merited by their service. Having worked with these leaders, and the also-rans, I am convinced that it is not just about how they train and manage their reps, but about how the reps train the buyers.
As with a lot of learning, every time we achieve something, a new plateau or level of learning, we want to go to the next level, see how far we can take thing. In the case of buyers, they turn to the teacher, your rep, and say 'What next?" What happens then, is up to you. You may think that training your reps on negotiations, once, twice, every other year, will help. It may, but remember that your buyers are being trained and reinforced every time your rep shows up.
The most effective way to turn the tied is to reinforce your process, unless it includes "how to give things away", in which case redo your process. Conduct pipeline and activity reviews that look forward, allowing you to understand why and where concessions come up, and then role play with your reps to avoid specific habits. The most immediate thing you can do is rid your team of order takers, and replace them with reps who value their time, their craft, and delivering value to the buyer and their employer. This is a hard habit to break, which means you should consider cold turkey, and you will help the reps and the buyers deal with withdrawal. Fortunately, if you can replace concessions with value, you will succeed.
What's in Your Pipeline?
Tibor Shanto