The Canadian Manufacturers Directory: How It Can Help You Grow Your Business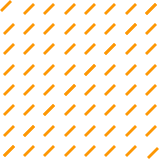 Business owners associated with manufacturing have access to an exceptional means of growing their business through a business directory that's far superior to the information that might be found through other sources like the Internet. It's called the Canadian Manufacturers Directory and it's available through Scott's Directories – a preeminent publisher of the most detailed and comprehensive business directories available.
If you're a business owner who's looking for a competitive edge and means of taking your business to the next level, the Canadian Manufacturers Directory is an outstanding directory available from Scott's Directories. Scott's Directories specializes in collecting and organizing targeted sales and contact leads for businesses and organizations in all industry sectors. Scott's offers a comprehensive number of thoroughly sourced and collated print and online directories that can help you grow your business. The Canadian Manufacturers Directory will help you…
Identify new business opportunities;
Source qualified sales, business, and supplier leads;
Reach new key-decision makers;
Improve your company's sales and marketing efforts;
Identify and research existing business prospects as well as competitors;
Develop cost-effective targeted contact lists;
Find high-yielding suppliers that are important to you;
Source firms with qualified, skilled labor, and production capabilities;
And more!
Through the Canadian Manufacturers Directory your company will maximize its sales and marketing efforts while further empowering its research and communications strategies. As with all business and industry sector directories available through Scott's Directories, your business will gain access to the most comprehensive, well-researched, accurate, and authoritative business data and contact information.
Scott's also offers in-depth company profiles that are available as both Canadian and U.S. Directories. Each provides national and regional coverage. The Canadian Directories are available in over 35 online and print titles. The U.S. Directories are available in over 350 online and print titles. Customers are invited to search the Canadian listings as well as the U.S. listings through this website.
All businesses need the best resources to strive and excel in an ever-increasingly competitive marketplace. Scott's Directories and the Canadian Manufacturers Directory provide that competitive edge. Scott's welcomes all inquiries. Contact Scott's Directories by calling 1-800-408-9431 and read through the detailed information contained on this website.