The Do's and Don'ts of Business Blogging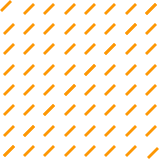 Content creation is a critical component of any online marketing strategy – and blogging is one of the best formats for developing and disseminating content to your target audience.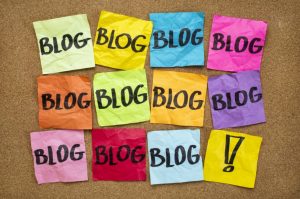 Consistent creation of relevant, deep content will help your business by:
Being found by search engines
Positioning yourself as a thought-leader in your industry
Gaining credibility and trust from potential buyers
Generating leads
Nurturing prospects though their decision-making process to improve lead conversion
Staying engaged with your existing customers
Whether you are already blogging for your business or are considering starting a company blog, it's essential to make sure you're engaging in blogging best practices. These are some of the "do's and "don'ts" for creating an engaging and effective blog:
Blogging Do's
Optimize for Search Engines (SEO): Be sure to use appropriate keywords – just don't overdo it.
Incorporate Different Content Types: Infographics, slideshows, podcasts or videos.
Include Images: Have at least one image in your post, and add more images to emphasize the points you are making.
Leverage Every Post via Social Media: You've created it, now distribute it. It's your job to promote your content.
Have Calls to Action: What do you want readers to do next?
Link to Other Content in Your Posts: Link to other pages on your own website, as well as other relevant content around the web.
Be Friendly and Relatable: Blogs shouldn't be stuffy and formal; have some fun with it and find your company's voice.
Be Interesting to Your Audience: Choose topics that your audience cares about – not necessarily the topics your company wants to promote.
Blogging Don'ts
Use Too Much Jargon: Instead, use simple and accessible language.
Sell Sell Sell: People won't keep reading if they feel like your blog is one big sales pitch.
Fail to Deliver on Your Headline's Promise: Your headline should avoid exaggerating and should match up with the information readers receive in the article.
Lose Focus: Your blogging must have a purpose; don't just blog about anything for the sake of blogging.
Create Walls of Text: People skim online content, so break up your blogs with headings, bolded content, bullet points and images.
Use Design Elements that Make It Hard to Read: Avoid colour combinations that are hard on the eyes, small font sizes, and paragraphs that don't have enough space between the lines.
Be Negative: No one likes negativity and it doesn't reflect well upon your business.
Jump in without a Solid Strategy: Create a content marketing/blogging strategy that supports your business goals, and creates value for your target audience before starting to blog.
Blogging best practices are always changing, but these fundamental do's and don'ts are timeless.
High quality content is an absolute requirement for online success, and blogging is an important element of any content strategy. But don't just go through the motions when you blog; content must be well-thought out aligned with the informational needs of prospects, customers and influencers. If approached with this in mind, your blog content will have a positive impact on your business – more visibility and leads, and a higher conversion rate.
Now get blogging!