The Importance of Working With a CASL-Certified Business List Company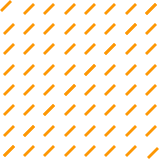 Want to hear a scary story? Here goes…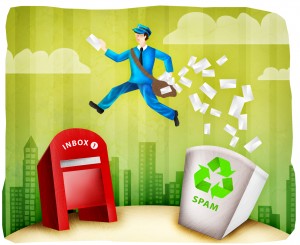 You need to send an email campaign to a specific target market. So you decide to work with a business list company with a sizable database of contacts you want to reach. That company claims to stringently follow the rules of CASL. You believe them. And therefore you have them send out your emails.
Later, after the emails are sent, you find out there have been several complaints of spam against you. Turns out that the business list company wasn't as CASL-compliant as they claimed to be. Now, not only has your company taken a hit to its goodwill, you are also exposed to potentially hefty fines.
Yep. That's definitely a spine-tingling scenario you want to avoid!
So how do you avoid it? More on that in a moment.
First, as a reminder, CASL is Canada's new — and tough — anti-spam legislation that came into force last year. It covers any email you send that "encourages participation in commercial activity, regardless of whether there is an expectation of profit." In other words, it covers virtually any email you send to customers and prospects, as well as other electronic messages such as texts and social media direct messages.
Much is required to make emails CASL-compliant but the bare-bones basics are these:
You must have the consent of the recipient before sending that person an email.
You must include adequate contact information in your emails, and
You must have an obvious, functional way for recipients to unsubscribe. (For example, an unsubscribe link.)
There are numerous other requirements and nuances in the legislation as well, making compliance a real challenge — even for those businesses who wouldn't even think of spamming.
And if email is part of your marketing mix, then you've probably heard rumours about the huge fines for non-compliance. Well, those rumours are true. Even individuals can face six-figure penalties.
Doing Your Due Diligence
So getting back to our scary story, how do you ensure your emails are CASL-compliant when working with a business list company?
Obviously, you must do your due diligence. That means asking tough questions. A reputable business list company will not only be well-versed in the CASL legislation, but will also be happy to explain all they've done to ensure their email lists meet the standards of the law. For example, Annex-Newcom L.P., which manages a subscriber database of more than 750,000 contacts, invested heavily in legal counsel, consultants, IT, and staff training to make sure the emails they send follow the new rules rigorously.
But there is another step you can take to ensure you're working with the right business list company for your email marketing initiatives: Make sure they have been certified as CASL-compliant by a respected, third-party organization. That gives you an additional layer of assurance that your email marketing will be in safe hands.
The First and Only To Be CASL Certified
Recently, Annex-Newcom L.P. became the first and only business list company in the Canadian marketplace to receive AAM CASL Certification. "Because of our excellent reputation in the industry," says Vesna Moore, Director of Circulation for Annex-Newcom L.P., "they approached us to be the first organization to be audited with regards to CASL compliancy. We knew this would be of great value to our customers, so we decided to go ahead with the intensive certification process."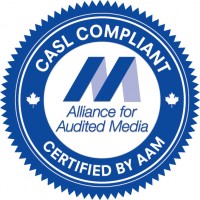 AAM is the Alliance for Audited Media. They are a non-profit organization that helps ad agencies, top advertisers and other media to, as they put it, "transact with greater trust and confidence." When it comes to CASL, AAM conducts a thorough audit to determine if an organization is CASL-compliant and meets other criteria for AAM CASL Certification.
For Annex-Newcom L.P., AAM performed a comprehensive review of the company's systems and processes. They looked at how email contact information is collected, the type of consent approval received, the content of emails sent, how unsubscribes are handled and tracked, and numerous other requirements of the CASL legislation.
According to AMM, "The audit verified that Annex-Newcom's commercial email system is compliant with all legislation and that the organization employs policies and procedures to ensure continued compliance with the law including proper request documentation, completing unsubscribe requests and email list maintenance."
What does this mean to those businesses who use Annex-Newcom L.P. for their email campaigns?
As Vesna Moore puts it, "I strongly believe the certification will go a long way to help our customers feel safe, secure and confident when reaching our audiences through our digital communication channels. Whether it's through advertisements in our e-newsletters, direct email marketing campaigns, sponsored whitepapers, or the delivery of custom published digital editions, the AAM CASL certification gives our clients assurances that we have taken every measure to be fully compliant with the Canadian Anti-Spam Legislation requirements."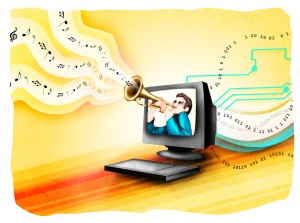 Your Success Story
So we began with a scary story. Here's a success story…
You need to send an email campaign to a specific target market. So you decide to work with a business list company with a sizable database of contacts you want to reach. That company not only stringently follows the rules of CASL, but is also certified as CASL-compliant by a respected outside organization.
Your email marketing initiative is a success. And there are no CASL issues that come back to haunt you.
Isn't that the story you want for your business?