Find Ontario Manufacturers in Toronto Quickly and Easily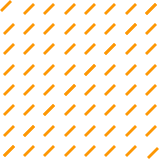 Despite what you may think of the province's current and recently-ousted provincial governments, Ontario is still the country's leading economic engine. The sale of manufactured goods in Ontario in June 2018 was approaching $30 million, and a credible Toronto business directory is a quick and easy resource to find contact information on all of the businesses involved regardless of the manufacturing sector in which they are found.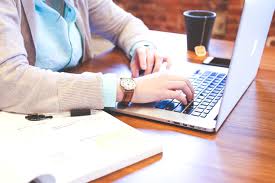 Approximately 60 to 65 percent of the manufacturing, machinery and equipment industry is still found in Ontario. That's a very positive stat if you're part of a sales and marketing team looking to conduct B2B marketing utilizing a Toronto directory. Having access to a resource-rich Ontario industrial database online is an excellent tool to expedite your research and generate robust, active sales leads. Subscribing to a service that allows you to customize your search using a Toronto directory narrows the fields you need to explore when looking for contacts and potential new clients. With 24-7 access available through your online subscription, your sales and marketing teams can feel empowered whether they're working from the office, from home or on the road. It's a quick and easily accessible resource that is vital to people trying to sell goods and services across the vast province of Ontario.
The types of companies that effectively incorporate use of a Toronto business directory vary; each comes looking for a variety of different data lists to purchase to help move their lead generation and B2B marketing strategies forward. For example, pharmaceutical product manufacturers, wholesalers and distributions may use their Toronto directory to surf the Doctors, Physicians and Nurse Practitioners Database – most likely using a targeted keyword of "Ontario" to help narrow their search to just medical professionals operating in the province. That simple navigation ability cuts the time required of sales teams doing their research. The data they view is current, relevant and easily accessible every day.
A focused Ontario industrial database helps sales and marketing teams with market analysis, business strategy and planning, strategic insight into various industrial sectors and even targeting businesses for certification. For business development for Ontario-based manufacturers, it's an excellent way to connect with potential B2B partners across the province and across the country.
With over 333,000 executive contacts and thousands of CRM-ready leads available, Scott's Directories helps you integrate and enhance your customer database and develop clear, concise methods of communicating with them. Your team will be able to improve decision and planning while identifying literally thousands of potential new leads. Reach your audience in more meaningful ways and help build profitable, long-lasting customer relationships.
Learn more. Visit https://www.scottsdirectories.com/canadian-directories/ontario-industrial-directory/.