Pharmacy Precautions During Flu Season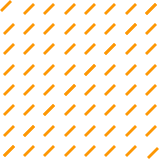 The recent COVID19 outbreak has shown the world the importance of taking precautionary measures with healthcare, and it has shown pharmacies that they must be fully stocked and ready to meet the public's needs at all times. This holds true for more common influenza outbreaks as well, which causes an average of 12,200 hospitalizations and 3,500 deaths each year in Canada. Pharmacies play a critical role in healthcare during flu season and rely on pharmaceutical suppliers to provide them with the products their customers want and need.

An Ounce of Prevention
Suppliers of prescription medications, over the counter remedies and medical devices, must have access to a thorough, concise and up-to-date pharmacy database, particularly during flu season. This is essential to providing drug stores with the medications and products they need to combat the effects and stop the spread of infectious disease. Medical professionals tell their patients that prevention is the best form of defense, so it is important to give pharmacies the tools they need to help stop the spread of diseases such as coronavirus and influenza. A pharmacy directory is an invaluable tool for suppliers to quickly gather contact information and efficiently share news, special offers, and medications. Using this type of directory is an effective method of keeping your name top-of-mind with pharmacists. Then, if an outbreak occurs, they will welcome your product advice and want to know more about your medical aids and treatment options. With a database of pharmacy leads on hand, information can be quickly shared via e-blast or messaging if an emergency situation occurs.
The Best Medicine
Pharmacists rely on suppliers to keep them abreast of the new medications and products available. An online pharmacy directory such as Scott's Directories provides a direct link to local pharmacies, so pharmaceutical reps can quickly and easily update druggists on medical breakthroughs and innovative new products. During flu season the data contained in a comprehensive list of pharmacy leads is essential for keeping drug stores well stocked with up to date remedies and ready to provide patient relief.
Preparation Is Vital to Good Health
Even pharmacists must take extra precautions during the flu season. Well-stocked shelves are important and effective medications are necessary for the wellness of patients and the success of the pharmacy itself. Pharmaceutical manufacturers, distributors, and representatives must have instant access to a pharmacy database in order to provide ongoing information and product updates. Being prepared with full contact information is the key to finding the decision-makers and speaking directly with those who hold buying power.
Scott's Directories provides the pharmacy leads necessary for pharmaceutical professionals and medical device manufacturers to help pharmacies be better prepared for flu season.