Scott's Directories – The Leading Sales And Marketing Solution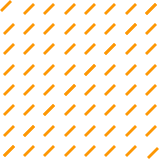 Not everyone has the heart for sales. Working as a B2B sales rep in any industry comes with challenges. So many factors beyond your control can affect your job and, as a result, your income. From a stagnant economy to changes in consumer buying habits, there are always uncertainties. For lead generation, however, one thing is always certain: you can trust Scott's Directories and their Canadian business directory.
Scott's Directories – The Leading Sales And Marketing Solution
Every sales manager uses different tactics to motivate a sales and marketing team to improve results. Endless hours of training, subscribing to industry trade magazines, hosting sales presentations and inviting clients all have their place. A Canadian business directory subscription has a much more direct and immediate impact. When you subscribe to Scott's Directories, you give your sales team access to a portal containing over 580,000 business profiles, along with the key contact information on over 1.2 million people working in those companies. Scott's Canadian business directory database is tool that can take your team's sales performance from average to off the charts. Subscribing to the Canadian business directory allows your team to generate great lead lists quickly and efficiently. Once they have the list of potential prospects, your team can go do what they're being paid to do, which is sell your product or service. There's far less time being wasted looking for leads; when you subscribe to Scott's Directory, you have access to a comprehensive database of B2B sales leads in all sectors right across Canada.
Scotts Directories – The Best Source For Business Database Lists
When you're looking to give your sales team a competitive advantage, subscribe to Scott's Directories. Scott's offers the leading database for B2B categories such as manufacturers, industrial companies, wholesalers and distributors. It's the best resource to have when finding high-value prospects is critical to your sales objectives. Subscribe to Scott's Directories to gain unlimited access to up-to-date business information, including a list of Canadian companies and innovative marketing solutions designed to generate leads, build brand awareness and improve market share. It's a one-stop-shop for digging up valuable data on Canadian businesses you can use to develop personalized, custom sales presentations. The online databases available from Scott's include both regional and national datasets, including exceptional provincially-focused datasets for Ontario business, Western business and businesses operating across the Maritimes. It's the leading sales solution for marketing teams looking to up their game.