List of Canadian Wholesale Distributors and Suppliers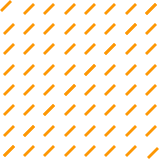 Wholesale Distributors and Suppliers Directory of
Canada
Over 580,000 B2B company profiles
Downloadable in csv format
Match your top clients easily and effectively
Turnkey market-surveys available
Comprehensive list of Canadian Manufacturers, Wholesalers & Distributors, B2B Services & Industrial Support
Over 1.2 million key contacts
Continuously updated throughout the year
Quickly determine high potential prospects
Includes discounts for online lead conversion optimization
When browsing the internet, often times it easier to find information on commercial businesses than it is wholesale distributors. So, what do businesses looking for an online database do?
Scott's Directories is the answer. We provide wholesalers directory and a detailed list of wholesale companies in Canada including wholesale suppliers and wholesale distributors in Canada, making it easier for your sales and marketing team to do their jobs with utmost efficiency by targeting the right companies across Canada.
As a customer of Scott's Directories, you will discover a thorough and long list of wholesale companies in Canada. We don't just give you the basic information, we give you the whole deal with access to the details that truly matter. Depending on what you need to accomplish, you can find the crucial details, sort them, and then download the data or import it directly into your CRM Systems. Our database includes information on key decision-makers, company square footage, products or services provided, and a lot more.
When you need accurate details about wholesale suppliers in Canada, you can rely on Scott's Directories comprehensive wholesale directory in Canada. We are continuously updating our databases throughout the year to ensure that you always have the most accurate information on hand.
Scott's Directories is your trusted source for a broad range of databases to help your business grow.