Explore the Benefits of Scott's Directories as Your Alternative to Traditional B2B Data Sources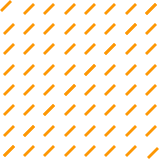 When it comes to researching companies for B2B sales, there are a few different directories out there, each with their own strengths and weaknesses. Scott's Directories is one of the most popular directories used by sales teams as it offers an extensive range of company profile data and information that can help you target the right companies when making your sales pitch. Let's look at why Scott's Directories is the best choice when looking for company profile data for B2B sales over the Scott's Directories alternatives.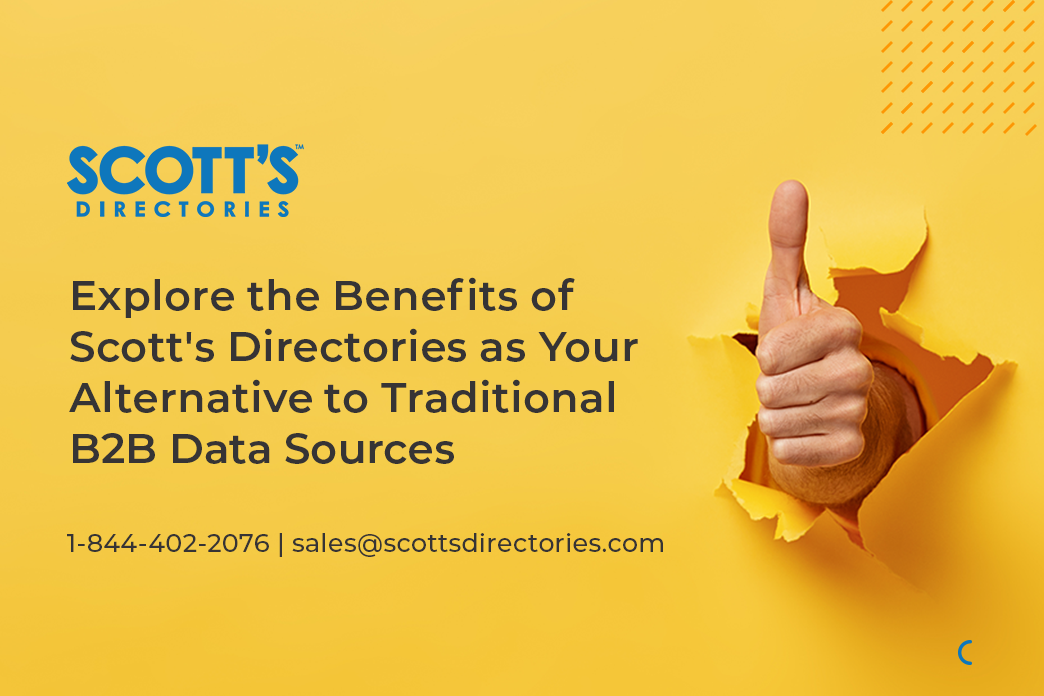 Comprehensive Coverage – One reason why Scott's Directories stands out from the alternatives to Scott's is its comprehensive coverage. The directory includes more than 987,000 companies across Canada and provides detailed information on all listed companies including business name, address, website URL's and over 2.6 million contact details, etc. This makes it easier to find potential customer profiles quickly without having to search through multiple websites.
Accuracy – Another great feature of Scott's Directories as a ZoomInfo alternative is its accuracy in providing data on Canadian companies. The directory includes more up-to-date contact details compared to other competing services which means that you can target customers with confidence knowing that your messages will reach them accurately. Furthermore, the directory also ensures accuracy in other aspects such as industry categorization or company size so you can be sure that you are targeting the right prospects.
Easy-to-Use Interface – One of the reasons why Scott's Directories is so popular among B2B marketers as an alternative to Lusha, is because of its easy-to-use interface which allows users to quickly search for information about listed companies with just a few clicks. The intuitive design also makes it easy to refine searches based on specific criteria such as industry type or geographic location which helps narrow down the list of potential customer profiles even further. With this kind of flexibility, it's no wonder why many B2B marketers prefer using Scott's Directories when researching potential customers as Lusha alternatives.
Unlocking the Benefits of Comprehensive B2B Sales Data
In the world of business, data is king. Accurate, comprehensive, and up-to-date sales data can be a powerful tool to help you grow your business. It can provide valuable insights into customer needs, preferences, and buying habits that can inform product development and marketing strategies. Let's explore how accurate B2B sales data from Scott's Directories as a Slintel alternative can benefit your business.
Benefit #1: Improved Lead Qualification Processes
Having reliable B2B sales data at your disposal means that you will have access to more information about potential customers. This information can help you better qualify leads so that you only spend time focusing on those who are most likely to purchase from you. For example, when looking for alternatives to ZoomInfo having access to financial insights such as revenue size or number of employees can help you quickly assess whether a company is worth targeting for your products or services. Without this kind of detailed information, it would take much longer to assess potential leads.
Benefit #2: Enhanced Targeting Capabilities
Up-to-date B2B sales data also provides invaluable insight into the wants and needs of customers in different markets. By having access to this type of data, you can tailor your messaging and product offerings to meet the specific needs of individual customers or industry verticals. You could also use this data to identify new market opportunities where there may be untapped demand for your products or services. Using the data from Scott's Directories as alternatives to Slintel is a great way of enhancing your targeting capabilities.
Benefit #3: Increased Efficiency
Gathering reliable sales data takes time and effort—time that could be spent doing other things like developing new products or increasing engagement with existing customers. Having comprehensive sales data available at all times allows teams to save time during their research process since they won't need to manually search for new sources of information every time they need it. Additionally, accurate and up-to-date reports from Scott's Directories as an alternative to Apollo io ensures that everyone is working off of the same set of facts which helps minimize discrepancies between team members' reports.
Benefit #4: Improved Collaboration
Having access to accurate and up-to-date sales data provides a central repository of information for teams to reference when making important decisions. This helps ensure that everyone is on the same page and working towards the same goals. Additionally, having this type of data from Scott's Directories as an Apollo io alternative can help strengthen relationships between departments as different teams can discuss their findings in order to gain new perspectives and insights.
Overall:
Accurate and comprehensive B2B sales data is essential for any business looking to make informed decisions about potential customers and markets. Leveraging this type of data enables businesses to improve lead qualification processes, enhance targeting capabilities, and increase efficiency across their teams by allowing them immediate access to reliable sources of information when making decisions about their strategies going forward. With so many benefits available it's no wonder why businesses are turning towards reliable B2B sales data solutions more than ever before! Don't stay with Scott's Directories alternatives, turn to Scott's!

Conclusion:
Scott's Directories offers significant advantages over other competitor services. When looking for company profile data for B2B sales due to its comprehensive coverage, accuracy in provided data and easy-to-use interface making it a great tool for any B2B marketer or sales team looking to target potential customers effectively and efficiently you need Scott's Directories.
Whether you are looking for customer contact details or researching potential leads based on certain criteria such as industry type or geographical region – Scott's Directories has got you covered! So if you are in need of reliable company profile data then look no further than Scott's Directories – your one stop shop for all things related to B2B research and marketing!
Related Blogs:
How to Use Scott's Directories for Sales Prospecting
Generate More B2B Leads with a Directory